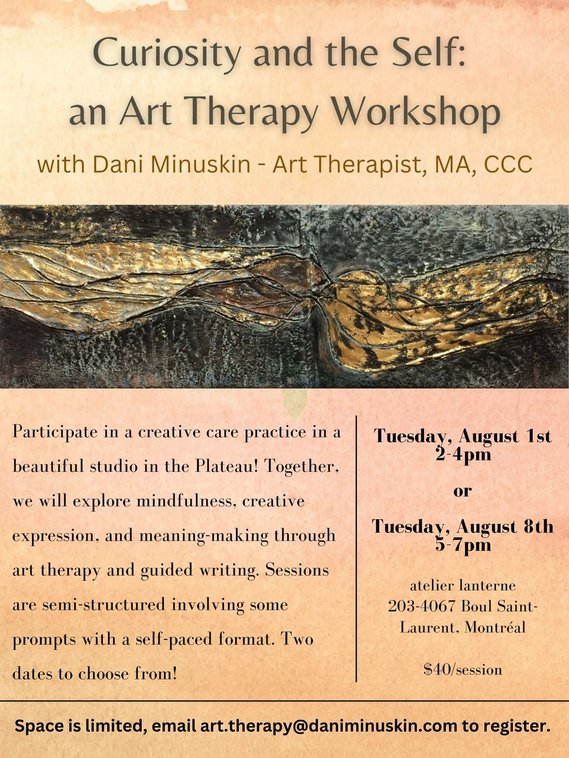 Join me for an upcoming exploratory art therapy workshop in a beautiful studio in the Plateau!
The workshop will facilitate a bottom-up approach towards self-exploration. We will start with a creative body scan that will lead into a period of artmaking based on what came up during the body scan, and end with some guided writing on what was made during the workshop. Discussion throughout the session is welcome and if there is time at the end, we can discuss our experiences together.
Sessions will be semi-structured involving some prompts with a self-paced format. There are two dates to choose from with 6 participants maximum per date. The fee for this 2-hour workshop is $40. Sliding scale options are available with code DISCOUNT at checkout!
There is no need to bring anything - just come as you are! You are welcome to bring a personal journal if you'd like, as we will be doing some writing (not necessary, though). All art materials will be provided as well as some light refreshments.
If you are interested or have any questions, please get in touch via my contact page or book your place now. Looking forward to connecting with you!